04 February 2015
50 shades of red face for This Morning's bondage lesson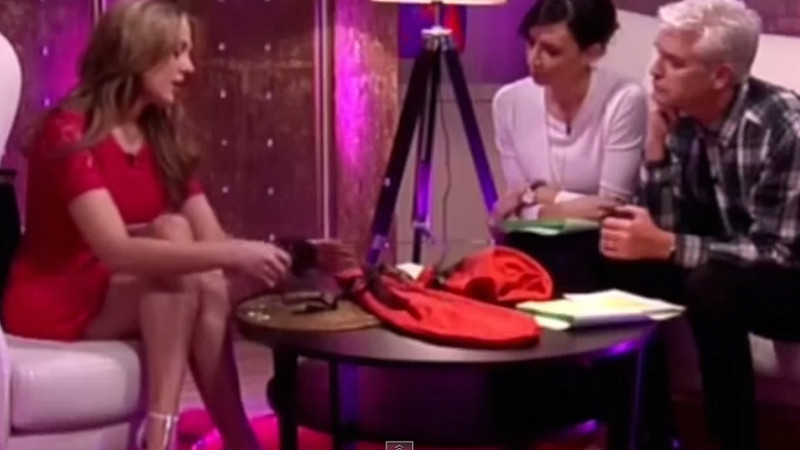 Bondage and feather ticklers? This Morning host Phillip Schofield possibly got more than he bargained for when guest Annabelle Knight shared some bondage tips with viewers of the ITV show.
TV viewers were also given the chance to try out the products at home - something which seems to have had the Daily Mail's phones ringing off the hook since the screening, as three women gave their personal ratings on the items.
Oldham-born Schofield did keep a straight face throughout the show but has since admitted to being 'a bit distracted'.
What did you think?
Tweeters certainly found it surprising although any search on the programmes' hashtag is NOT recommended this morning as the programme has since been spammed with explicit images.
Just seen there was a 'Bondage for Beginners' section today on #ThisMorning!!! I am genuinely shocked!! #soinappropriate #justwrong!!!!

— Lauren Flanagan (@lauren_f90) February 3, 2015
Bondage for Beginners Masterclass on #ThisMorning - I'm sat here with my parents. I'm 38. I'm dying inside. Slowly.

— Sohail (@KingOfSunshine) February 3, 2015
#uk #itv continues its sexually charged programmes aft #thismorning with scenes of cross dressing flogging and Bernard Cribbins #CarryOnJack

— Lalgarh NewsNetwork (@Lalgarh) February 4, 2015