19 January 2015
Victoria Derbyshire presents "digital-first" television show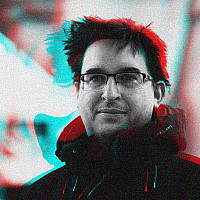 Victoria Derbyshire and her former BBC Radio 5 Live editor, Louisa Compton, are teaming up for a new daytime show, being broadcast simultaneously on BBC Two, the BBC News Channel and online.
It's the first daily programme commissioned by the News Channel to run on network television.
However, the digital audience will come first and the BBC will be trialling "innovative and creative" ways to engage with the audience and also making videos with the digital viewers in mind, rather than television ones.
"I hope this programme will combine the informality of radio with the sense of drama often only TV news can bring. We're going to experiment with innovative ways of telling original stories, and give our audience a genuine opportunity to be at the heart of a TV news programme," said Derbyshire.
"I'm so pleased we're launching just before the election when we'll bring voters and politicians together in our big audience debates."
Derbyshire left her morning show last year, after 10 years at the station. She will be reunited with Louisa Compton, the editor of her show since 2005. Compton also left Radio 5 Live last year, when she was named editor of BBC Newsbeat and 1Xtra, she will continue in this role as launch editor of the series.
"I am thrilled that we are able to bring Victoria's award-winning journalism and forensic interviewing to such a large audience, and hugely excited by the programme's potential and ambition. It will be the centrepiece of domestic daytime TV news," added James Harding, director of BBC news and current affairs.
"In the year ahead, on the most important stories – the future shape of the UK, the health of the global economy – our audiences will rightly expect us to be at the very top of our game. With these new programmes, and their commitment to bringing new perspectives and powerful story-telling, we will be very well placed to meet this challenge."
The programme launches on April 7th, with the first four weeks focusing on the General Election.