08 January 2015
Tributes paid to former Northern Echo and Tyne Tees journalist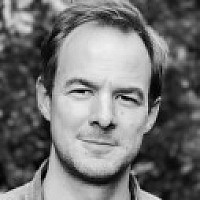 Tributes have been paid to respected journalist and broadcaster Eileen McCabe, who has died at the age of 69.
McCabe, who passed away after a three-year illness on Saturday, worked as a journalist under editor Harold Evans on The Northern Echo in the 1960s.
Eileen McCabe
She went on to work for Radio Durham, Radio Newcastle and Tyne Tees Television, where she worked on arts programmes before becoming a news reporter and presenter on Northern Life.
Her son, Philip Clark, said in the Northern Echo: "She was much loved by her family, who will miss her greatly and cherish her memory.
"I always loved her as mum, but since she died I've became aware of how deeply former colleagues respected her as a journalist.
"She was a canny operator who knew how to get a good story. She adored her work."
McCabe is survived by husband John, as well as by her two children Philip and Louise and their father Tony, and three grandchildren.
Friends and family will attend a private funeral service on Saturday.