27 January 2015
Sellick sticks with Glued Films for video series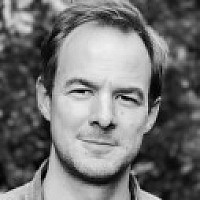 Glued Films has produced eight short videos for financial and legal recruitment specialists, Sellick Partnership.
Altrincham-based Glued was tasked with demonstrating the value of a specialist recruiter while highlighting the importance of talent to an organisation.
The concept, a mixture of 3D graphics and live action, involved the staff sitting on a giant version of the company logo and was filmed on green screen in Big Shed Studios in Trafford Park.
Watch one of the videos below:
Edward Davis, director of Glued Films, said: "The films are a real leap forward for them and it was refreshing to work with a client who was willing to take a risk and try something a bit different.
"Their staff showed a huge amount of commitment as they were responsible for the voice overs, had to learn scripts, rehearse and then spend time being filmed in front of a giant green screen! It was a huge undertaking but a fantastic experience and a chance for us at Glued to show our ability to integrate 3D graphics and live action. We think the results speak for themselves."
Glued has also worked with Mines Advisory Group, PMI Health Group and Medical Compensation 4U, as well as Sellick on a previous occasion.
Sellick corporate communications director, Anna Gibbons, said: "Working with Glued was a new experience for us and one we felt part of every step of the way. They were able to strike a balance between demonstrating our culture and demonstrating our professionalism. Not only was it great fun, we are absolutely delighted with the finished videos."