16 January 2015
Russell T Davies and Red Production Company plan further collaborations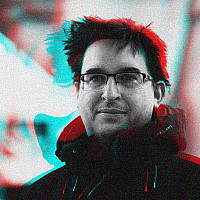 Russell T Davies is developing two new projects with Red Production Company and Channel 4.
The Boys will be set in the early 80s and looks at the impact of AIDS on gay men, and he's also planning a drama exploring extortion gangs in Morocco and the Phillipines.
He made the announcement at the Broadcasting Press Guild, explaining that The Boys would focus more on the lives and deaths of the characters, than the history and politics - as seen recently in the film, Pride.
"I want to go to the bedsits," he said. "And tell the stories of the boys who aren't here any more, who didn't leave any children and lived very quietly."
Davies admitted that it would be one of his most personal dramas as he's grown to reassess his own reaction to Aids and to the number of friends he had lost to the disease.
He's currently developing the work alongside Nicola Shindler and it's expected to go into production next year.
Davies has just completed Cucumber and Banana for Channel 4, his first work for the broadcaster since the landmark series, Queer as Folk, which was also produced with Red and Shindler.