06 January 2015
Rowan Atkinson to star in sixth series of CBBC's Horrible Histories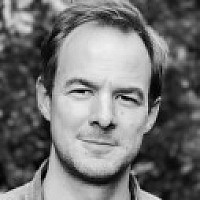 Rowan Atkinson is to guest star in comedy history sketch show Horrible Histories, which will return to CBBC for a sixth series later this year.
The Blackadder and Mr Bean star will sport "fine ginger facial hair" when he appears as Henry VIII in one episode of the new series, which will take a "sideways look" at different historical figures.
It will be Atkinson's first TV portrayal of a historical character since Blackadder.
Other episodes will see cameos from Ben Miller as King John, Kevin Eldon as William The Conqueror, Tom Rosenthal as King Alfred and Kathryn Drysdale as Cleopatra, among others. There will also be an appearance from Sanjeev Bhaskar.
Rowan Atkinson as Edmund Blackadder
Horrible Histories favourites will also be returning to the series. Sarah Hadland will reprise her role as Queen Victoria, Simon Farnaby will be playing George III, Jim Howick will play both Churchill and Napoleon and Jessica Ransom will play Mary Queen of Scots.
Cheryl Taylor, controller of CBBC, said: "Horrible Histories has a well-earned reputation as one of the most popular TV shows of a generation, delighting children and adults alike.
"CBBC was delighted to hear that a sixth series was on the cards and to combine the considerable talents of the some of the original cast with such a dazzling array of well-known and hilarious guest stars is the icing on a very large and delicious historical cake. We are all fidgeting with ill-concealed anticipation."
Horrible Histories is made by Lion Television, the series is produced by Tom Miller, directed by Simony Gibney and Ian Curtis and the executive producers are Richard Bradley and Bill Hobbins. The executive editor for CBBC is Melissa Hardinge.
Richard Bradley added: "We are thrilled to have such a remarkable cast for the new series of Horrible Histories. We trust fans will enjoy the slightly new format - we think it opens up lots of interesting new history to explore and of course acres of new comedy potential."
Horrible Histories has won more than 30 awards, including a record-breaking four consecutive BAFTA Awards and two British Comedy Awards for Best Sketch Show. It has just been voted the Best Factual Show of the Last 50 Years at the Prix Jeunesse 2014.