12 January 2015
Presenters "left in dark" as Preston FM suspends broadcasting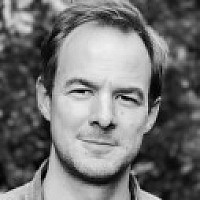 Community radio station Preston FM has announced it has suspended broadcasting.
A statement on the station's Facebook page said it had "taken a break" in order to consider its future.
The statement read: "We're sorry we've taken a break from our regular broadcasting. This has been necessary to allow Preston FM Ltd to take part in discussions and negotiations regarding the future of community radio in Preston and South Ribble. We hope you can understand that we, the volunteers of Preston FM, cannot make any further comments without potentially jeopardizing these negotiations.
"Preston FM Ltd will issue a statement in due course and we look forward to getting back on air as soon as we can."
However, the Lancashire Evening Post today reports that the station's volunteer presenters have been left in the dark about the developments.
Night-time show host Keith Martin said: "Nobody knows what's going on and it's upsetting for a lot of people. Myself and 10 others found out that we'd been dropped when our names didn't appear on the schedule.
"Then one of the presenters turned up for their 11pm shift, couldn't get in, then got a text saying that they weren't needed. There's a lot of upset, people have put their hearts, souls and money into this, and we feel let down."
The station was originally set up in 2008 with funding from the now-defunct arts charity Prescap. Volunteers stumped up a further £5,000 when funding ran out.