12 January 2015
Liverpool-set Foyle's War to end after nine series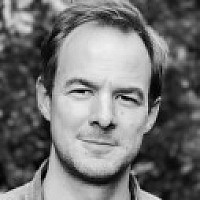 ITV has confirmed that this Sunday's episode of Liverpool-set drama Foyle's War will be its last.
The drama, which stars Michael Kitchen as MI5 officer Christopher Foyle, will bow out after 13 years and nine series.
Writer Anthony Horowitz said: "It feels a terrible wrench to say goodbye to characters I've lived with for more than 15 years. But the truth is that I'm not sure there are any more stories to tell and anyway it was always my intention to end on a high note and I think this year's episodes are the very best we've done.
Michael Kitchen as Christopher Foyle
"I'm proud of what we've achieved with Foyle's War and I'm very grateful to the audience that has stayed with us for so long. I've had a good war."
Liverpool fought off competition from other areas of the UK to win the right to double as London for the filming of the ninth series, which was shot in its entirety in various locations across the city.
Jill Green, executive producer for Eleventh Hour Films, said: "We have made 28 successful feature length films - a huge body of work-with the quality rising every year. So it is good to be closing on a high, and having the time to now offer our loyal audiences new dramas."
ITV's director of drama, Steve November, added: "We are very sad to be saying goodbye to Foyle's War after so many amazing years, but delighted that the finale is so rich and mesmerising.
"Christopher Foyle has been a classic ITV hero and we are indebted to Anthony Horowitz for creating him and writing so many original stories for him, to Michael Kitchen for bringing him to life so brilliantly and to Eleventh Hour Films for consistently impeccable production."