06 January 2015
Jarvis Cocker to return to 6 Music Sunday Service slot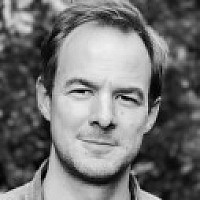 Jarvis Cocker is to return as a presenter on 6 Music in March.
The Sheffield-born former Pulp frontman took a sabbatical from his Sunday Service programme last year in order to create a "stronger and more vigorous" programme upon his return.
Jarvis Cocker
He said at the time: "Crop Rotation has long been recognized as a way of preserving the fertility of the soil. Every now and again a field has to be left fallow for a year in order to make sure it has time to recover. In 2014 I will be that field. T'is done with the firm conviction that it will lead to a stronger and more vigorous Sunday Service when I return to 6 Music's pastures."
He'll return to the 4-6pm show on March 1.
Iggy Pop has hosted the programme in Cocker's absence.