13 January 2015
Head of nations and regions Stuart Cosgrove to leave Channel 4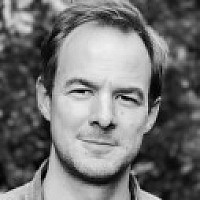 Stuart Cosgrove, Channel 4's head of nations and regions, is to leave the broadcaster after 20 years.
Cosgrove, one of Channel 4's longest-serving members of staff and also its director of creative diversity, will leave his post during the first half of this year to focus on other projects, one of which is writing a book about Northern Soul.
Stuart Cosgrove
Broadcast reports that his responsibilities will now be split - deputy chief creative officer and head of factual Ralph Lee will take on his creative diversity brief, while the channel may look to appoint a head of nations and regions.
A C4 spokesman said: "Stuart has decided to leave Channel 4 to focus on other writing and broadcasting projects.
"He will continue to work with Channel 4 as indie advocate, and on other projects, on a freelance basis throughout 2015. Stuart's creative diversity team will now report to deputy chief creative officer Ralph Lee."