30 January 2015
Full programme released for Bradford Film Summit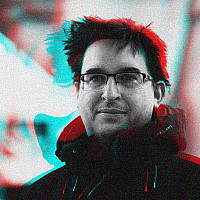 The Bradford Film Summit has released the full details about its inaugural event this March.
Celebrating the city's status as UNESCO City of Film, the three day festival will be promoting the business of film in Yorkshire, but also looking to inspire a new generation from the local area.
It will take place in March, a time usually reserved for the Bradford International Film Festival, although question marks remain as to how, when and even if it will return. Organisers are currently consulting on ways to "rethink and reframe the festival programme."
The Film Summit, however, will have events across Bradford, with the opening ceremony taking place at the City Hall on March 4th. This will be followed by a British Film Institute event at the National Media Museum, featuring some "very special guests."
The following day is about "Filmmakers and Production" with an all day event jointly hosted by BFI and Screen Yorkshire at the National Media Museum.
Anne Morrison
This will discuss the UK film landscape, film finance (with a particular emphasis on the North), and creative sector tax reliefs.
The Business of Film at The Midland Hotel is looking at SMEs and how film and television productions coming to Bradford can benefit a companies which aren't necessarily broadcast-based. Sally Joynson, the CEO of Screen Yorkshire will be on hand with advice.
There are also seminars exploring later life learning opportunities in film; Women Making Movies; and an evening with Bob Fox, who played the role of songman in Warhorse.
The final day examines the role of film in education, with events supported by Bradford College and the University of Bradford. This includes a Future Filmmakers Forum.
BAFTA chair, Anne Morrison will deliver a guest lecture on diversity in film and television and finally The Studio Alhambra will host a seminar on children's film and television.
Throughout March there will be a celebration of films made in Yorkshire, from The Railway Children to Robin Hood Prince of Thieves and BBC Radio Leeds will be running "My Bradford" to encourage digital storytelling through mobile devices.
Full details and booking information is available here.