27 January 2015
Epic Radio 4 drama Home Front to move to North East for third series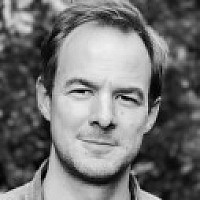 The BBC's groundbreaking First World War radio series for Radio 4, Home Front, is to move to the North East next month.
Tynemouth and North Shields are to be the new setting for the drama, which is designed to span the duration of the war exactly 100 years on.
The third series will be set in the North East
Six hundred episodes are planned with the fictional storylines set against corresponding real-life wartime events.
The third series, which will include 40 episodes over eight weeks, will see a number of new actors introduced, many played by North East actors.
It will follow the fortunes of a munitions factory, Marshall's, and the family that owns it.
Jessica Dromgoole, editor of Home Front, said: "The response to the first two series has been extraordinary and we're looking forward immensely to expanding into the North East, with Tynemouth and the surrounding areas providing an ideal backdrop to bring listeners closer to the challenges faced by society and industry 100 years ago."
Series three of Home Front begins on BBC Radio 4 on February 2 and runs until March 27. Episodes will be broadcast daily at 12 noon with an omnibus edition on Fridays at 9pm.
A trailer for the third series is available to listen to here.