22 January 2015
BBC Trust sets out proposed commissioning framework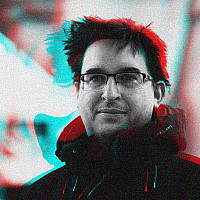 A public consultation has been launched by the BBC Trust as it looks at the way programmes are commissioned across the corporation.
It comes following a call by the director general, Tony Hall, to increase competition and to allow in-house teams to sell material to other channels.
In this first stage, the Trust has set out 6 draft principles under which BBC content supply would operate in the future.
The principles are:
- Securing high-quality and creative content across all genres;
- Providing value for money to licence fee payers;
- Using a wide range and diversity of supply across all genres and from across the UK
- Securing a sustainable production supply, in terms of capacity and skills
- Retaining sufficient commercial value and control of content rights, to secure a return on investment for licence fee payers and ensure that both the BBC and the creators of content receive a fair share of the commercial value of content
- Maintaining appropriate separation between publicly funded BBC activity and its commercial services.
It's now encouraging views from the industry to see if these are: the right principles; how they can be best fulfilled over the next 10 years; and whether any programme genres or types of content justify a different approach.
"What matters to audiences is that the best ideas and highest quality programmes get on air, regardless of who makes them," explained BBC Trustee Suzanna Taverne.
"It's the right time to now take a broader look at what the best approach to content supply should be in future, taking account of all the changes we've seen in the production sector, so that the BBC can continue to deliver the very best for audiences and bring the next generation of Sherlocks, Strictlys and outstanding radio and online content."
Hall's proposal to change the way that in-house production operates and whether some or all of its operations should be commercial would be subject to approval by the Trust. But as yet these plans haven't been submitted as they're still being developed.