20 January 2015
Bauer Radio unveils presenter line-up for new Northern network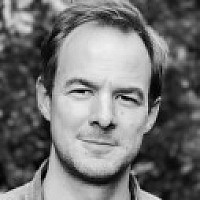 Bauer Radio has unveiled the presenter line-up and music offering for its new local '3' city network across Northern England and Scotland.
The network comprises a number of stations aimed at a younger, 'millennial' demographic, available on DAB digital radio across the North in Manchester, Liverpool, Lancashire, Sheffield, Leeds, Hull, Newcastle and Middlesbrough.
Afternoon presenter Olivia Jones
The new stations include Radio City 3 in Liverpool, Key 3 in Manchester and Radio Aire 3 in Leeds.
The presenting schedule across the network will include Darryl Morris in the Morning, Olivia Jones in the afternoon slot and Stu Tolan every weekday evening.
The playlist will feature artists like Clean Bandit, Meghan Trainor, Olly Murs, Mark Ronson, One Direction and Ellie Goulding.
Owen Ryan, group content director for Bauer Place north of England and Scotland, said: "The Bauer City 3 Network will offer a fresh, dynamic new listen to our biggest local markets in the UK.
"We have a terrific line-up of presenters at the top of their game and significant investment content created around the needs of the millennials '15-24' year old audience we are targeting. We are driving listening through extending consumer choice."
The full schedule:
Weekdays
07.00 - 11.00 Darryl Morris In the Morning
11.00 - 15.00 – Michael Blades
15:00 - 19.00 Olivia Jones
19.00 – 22.00 In: Demand with Stu Tolan
22.00 – 02.00 Fat Brestovca
02.00 – 07.00 Overnights - non-stop music
Friday nights
19.00 – 22.00 So Wright in the Mix
22.00 – 00.00 – The Sessions
Saturdays
00.00 – 06.00 Overnights – non-stop music
07.00 - 10.00 Will Manning
10.00 – 14.00 - Luke Franks
14-00 - 18.00 Olivia Jones
18.00 – 22.00 - #HitMix
Sundays
00.00 – 7.00 Overnights – non-stop music
07.00 - 10.00 Will Manning
10.00 – 13.00 Michael Blades
13.00 – 16.00 – James Barr
16.00 – 19.00 The Big Top 40
19.00 – 22.00 In:Demand Uncut
22.00 – 02.00 – Fat Brestovca