09 December 2014
Shine North's Channel 5 commission is set to be Car Crash TV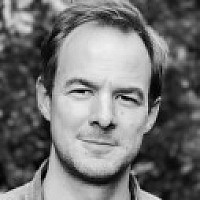 Channel 5 has commissioned Shine North to produce a new series looking at the "extraordinary" mistakes people make when driving cars.
Car Crash TV: How Not to Drive will be narrated by Chris Barrie (Red Dwarf, The Brittas Empire) and broadcast on Channel 5 and Channel 5HD in early 2015.
The 10x30 clips show aims to provide viewers with useful hints and tips on how to drive "by showing them exactly what not to do", and will use footage from over 2,000 incidents captured on in-car dashboard cameras.
Chris Barrie will narrate the new series
Currently in production, Car Crash TV: How Not To Drive is executive produced by Rick Murray (Idris Elba, King of Speed, Racing Legends) and produced by Ben Hirsch at Shine North in MediaCity, and is commissioned by Guy Davies (commissioning editor: factual) at Channel 5.
The show is being distributed globally by Shine International.
Shine North's MD Alex Connock said: "From meteor strikes to exploding roads and a moose on the loose, there is extraordinary crisis and serendipity in 'dashcam' footage. But it's the driving lessons that really count – what happens when you leave a petrol station with the hose stuck in your car, or when the wheels actually do fall off a bus. Just by making this show, we've learned priceless driving safety tips, and we hope the viewers will do too."
Other Shine North titles include Idris Elba: King of Speed (BBC2), Geeks (E4) and Rafa Nadal: Game of Champions, which is being broadcast in over 70 countries. Last week we reported that it would be co-producing a new racing documentary for the Discovery Channel starring Idris Elba.