11 December 2014
More details announced about BBC Three's online "reinvention"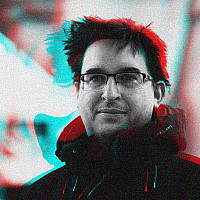 The first details have been released about BBC Three's "reinvention" as an online only channel.
According to the BBC, the move will generate savings of £50m a year, which will be reinvested in BBC Three online as well as adding to BBC One, including a BBC One + 1 channel.
There are also plans to extend CBBC programming by two hours.
"With the licence fee frozen we've had to make difficult decisions – and none more so than our proposal to move BBC Three online. In rising to this challenge, we've managed to come up one of the most exciting and ambitious proposals I've seen since I came back to the BBC," said BBC Director-General Tony Hall.
Tony Hall
"By searching out new ways to engage and entertain young audiences on their terms, the new BBC Three will be a great example of how we can reinvent the public service for the digital world - using their talent, appearing on the platforms and devices that they use and talking to them as equals and partners."
BBC Three's content will be based on two "editorial pillars" - Make Me Think and Make Me Laugh. The channel will be used to develop new forms, formats and alternative durations of programming. It will also include more individualised and interactive content.
"If successful," stated the BBC. "Moving BBC Three online could help to build digital awareness in much the same way that BBC News Online encouraged take up of the internet and BBC iPlayer helped to build the market for Video On Demand (VOD) services."
The proposed BBC One+1 channel is viewed as a way to reach those who do not use iPlayer or have access to broadband and "mitigate any short-term loss in time spent among 16-34 year old audiences" as BBC Three moves.
"When we announced our plans to move BBC Three online, we admitted we were doing it earlier than hoped but it's become clear that for young audiences, their shift from linear to TV to online is already happening," said Damian Kavanagh, BBC Three proposal lead.
"It now represents 28 percent of the average daily viewing for 16-24s, with forecasts from Enders Analysis suggesting this will be as high as 40 percent by 2020. Our proposal is to re-invent BBC Three for the digital age and to take risks with ideas, talent and technology. We want to take what's great about BBC Three and what's great about digital and merge the two, to give audiences something of the digital world, not just in it. This is not moving a TV channel and putting it online. This is new. We are the first broadcaster in the world to propose something like this."
All the plans are subject to approval by the BBC Trust.