01 December 2014
Idris Elba in the driving seat for new Shine North co-production for Discovery Channel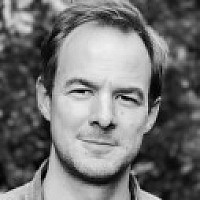 Shine North is to co-produce a new documentary series on high-adrenaline racing challenges starring Idris Elba.
Elba, whose production company Green Door Pictures is also producing, will take on rally driving, street racing, aerobatics and speed boating in each of the four episodes of the Discovery Channel series.
The Wire and Long Walk to Freedom star will learn about the engineering, science and history behind each sport, as well as visiting a major competition to see it in action.
Idris Elba will front the Discovery Channel series
He said: "I'm taking on the toughest racing challenges of my life. Along the way I'll meet extraordinary individuals, spectacular machines and hear amazing stories of how far people go to satisfy their love of speed. The extreme challenges will take me right out of my comfort zone as I compete against the best on land, water and in the air."
Filming starts in January and will air on Discovery Channel in 220 territories worldwide in mid-2015.
It has been commissioned by the UK arm of Discovery Networks. MD Susanna Dinnage added: "This landmark series will take viewers on a journey with Idris to experience the adrenaline rush and thrill of speed, a passion for him and our audience."
The commission follows the signing of Shine North's exclusive deal to develop factual programming with Green Door in May. A previous two-part documentary for BBC Two, Idris Elba: King of Speed, was sold to over 100 territories.