01 December 2014
BBC has "reversed long-term decline" in Northern TV production, says Salmon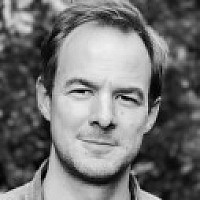 The BBC has "reversed a long-term decline" in television production in the North and viewers now think they are better represented in the region.
That's the view of BBC England director Peter Salmon, who also told a Broadcasting Press Guild breakfast in London this morning that it had not been difficult to recruit staff to MediaCityUK.
Peter Salmon
According to Media Guardian, figures from the BBC show that before the move to Salford, the BBC's internal score for the portrayal of people in the North of England was 6.30, compared with 6.48 for the rest of the UK.
Three years later, and the scores are 6.31 for the North of England and 6.29 for the rest of the UK. The highest scores come from viewers in the North West, 6.48.
Salmon said that dramas such as North East-set Inspector George Gently and Yorkshire-filmed Last Tango in Halifax meant TV production in the region was once again on the up, particularly now that ITV was more of a "global organisation" than it used to be.
Salmon added that it had "not been difficult to recruit people" and that there was "a lot of snobbery" from people in the South when talking about moving North. However, he declined to say whether he had yet bought a property near to MediaCityUK.
Over 50% of BBC staff are now based outside of London, with over 220 technology roles set to move to Salford next year to join the 3,000-plus BBC staff already there.