03 November 2014
talkSPORT partners with Gillette for Movember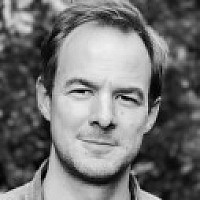 talkSPORT has partnered with Gillette to promote the razor brand's sponsorship of Movember.
In a similar arrangement last year, talkSPORT raised over £21,000 for the cause, which raises funds and awareness for men's health charities by encouraging them to grow a moustache in November.
Colin Murray
Colin Murray will lead the campaign on-air, with daily Movember messages during his weekday show as he raises money through various challenges and encourages listeners to grow their 'Mo'.
In addition, talkSPORT's Ian 'The Moose' Abrahams will be challenged to perform a stand-up comedy routine to raise funds.
Adam Mills, sales director at UTV-owned talkSPORT, said: "With a predominantly male audience talkSPORT is the perfect place for Gillette to promote its work with Movember."
Gillette brand manager Jared Regan added: "This is the second year that we will team up with talkSPORT and the Colin Murray show to promote Movember following some fantastic results last year and we hope to make it even bigger and better together this year!"