24 November 2014
Sir Cliff Richard "to sue BBC" over South Yorkshire Police raid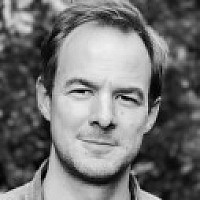 Sir Cliff Richard is to sue the BBC for its live TV coverage of the police raid on his home, the Mail on Sunday reports.
The broadcaster was tipped off about the raid on the singer's Berkshire home by South Yorkshire Police and filmed the arrival of plainclothed police officers using a helicopter and on-site journalists.
Sir Cliff Richard
The raid concerned an allegation of historic sexual abuse, one that Richard has always vehemently denied.
The BBC faced considerable criticism for its coverage and a subsequent report from the Home Affairs Select Committee insisted that "no citizen should have to watch on live television their home being raided in this way".
BBC reporter Dan Johnson first contacted South Yorkshire Police about the allegation in July and spoke to its head of corporate communications, Carrie Goodwin.
Police later said they felt they had no choice but to give Johnson advance notice of the raid, as they were worred he might break the story prematurely. Detective Superintendent Matt Fenwick said the force had been "effectively blackmailed".
The police now admit their actions in giving access to the BBC were "ultimately flawed" and that they "regret the additional anxiety which was caused to Sir Cliff Richard".
In a statement, the BBC said: "The Home Affairs Select Committee has already endorsed the way the BBC handled this story. We have nothing further to add."