26 November 2014
Rosberg and Hamilton inspire F1 opening animation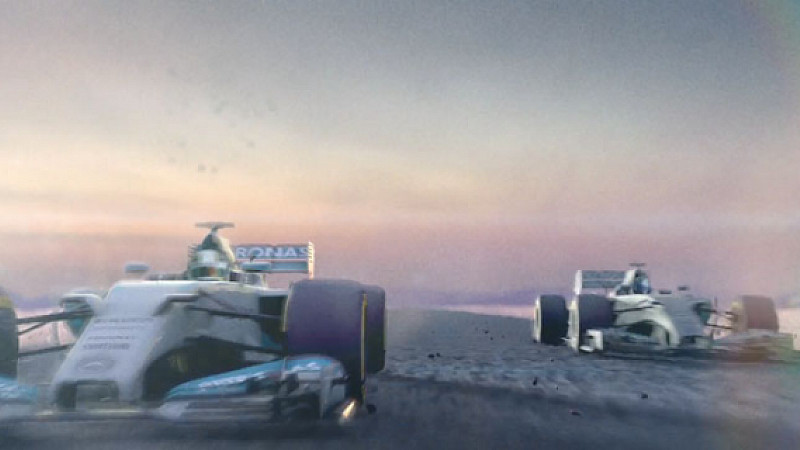 Manchester film and video finishing company Edit 19 has seen its latest animation screened - an vibrant opening sequence for Formula 1's season finale race in Abu Dhabi.
With its long horizon and dramatic sound, the 30 second sequence, entirely 3D, was built in Cinema 4D and rendered out multi pass for compositing in NukeX, where particle effects, atmospherics, heat haze, flares and other elements were integrated.
Its makers said the creative concept centred around this season's battle between Rosberg and Hamilton and their journey towards the final race and Championship title. Voiced by Idris Elba, the animation was just the beginning of an exciting event and got its first airing last weekend.
Edit 19 MD Chris Baker said "the project was a fantastic achievement for the whole team. This was an extremely tight turnaround so had to be carefully managed."
See it here:
Abu Dhabi Opening 2014 BBC Sport from Edit19 on Vimeo.