04 November 2014
Judge lifts reporting restrictions on Leeds teacher killer Will Cornick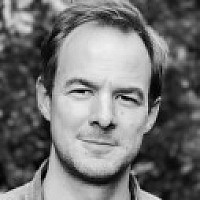 A judge yesterday ruled that reporting restrictions on a teenager found guilty of murdering teacher Ann Maguire could be lifted.
Will Cornick was just 15 when he stabbed Maguire during a class at Corpus Christi Catholic College, in Leeds, in April.
Yesterday at Leeds Crown Court, he admitted murder and was sentenced him to life imprisonment with a minimum tariff of 20 years.
Will Cornick
Section 39 of the Children and Young Persons Act 1933 had banned identification of the defendant that would have lasted until his 18th birthday.
Various media organisations, including Guardian News and Media, Associated Newspapers, News Group Newspapers, the Press Association and Telegraph Media Group, applied for the judge to lift the order he made at the start of legal proceedings.
In a written submission to the court by barrister David Glen, they argued that Cornick should be named because of the seriousness of his crime and that there existed "exceptional public interest".
The application was opposed by Richard Wright QC, defending Cornick, who said any naming would be "wholly contrary" to Cornick's welfare.
But ruling in favour of the media, Mr Justice Coulson said that he did not agree that Cornick would be at greater risk of suicide as a result of being named. "It does not seem to me that the risk increases if he is identified as the killer of Ann Maguire," he said.
He added that he gave "a little bit" of weight to the media's argument that Cornick had already been widely named on the internet and had been legally identified by the Sun before he was charged.