13 November 2014
Brown Bag Films to open Manchester office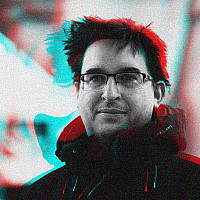 One of Europe's leading animation studios, Brown Bag Films, is to open an office in Manchester.
The company, which has been nominated for 2 Oscars is behind a number of acclaimed CGI-animated series including Octonauts, Noddy in Toyland and Peter Rabbit.
Further details will be revealed next week, when CEO and co-founder, Cathal Gaffney speaks at the Manimation conference at MediaCityUK.
The company is based in Dublin, with its studios described as some of the most "technically-advanced in the world" having full animation, picture and audio post-production facilities in-house. It also has an American division in Santa Monica.
Gaffney's keynote is set to be one of the highlights of this, the second Manimation event, which is organised by MIDAS and the Children's Media Conference.
Other speakers include David Barton (Cubic Motion), Steve Berman (The Composer Works), Chris Bowden (Mackinnon and Saunders), Jackie Edwards (CBeebies), Jean Flynn (Cosgrove Hall Fitzpatrick), Matthew Gyves (Adobe), Sarah Muller (CBBC) and Tony Prosser (RealtimeUK)
"Manimation Festival is on its way to becoming a regular fixture in the annual creative calendar, bringing world-players within the international animation and content creation sectors to one of the UK's most dynamic and innovative creative hubs," said Sarah Kemp, executive director at MIDAS.
"Besides a fantastic line up of speakers, delegates will enjoy a day of workshops, networking and one-to-one meetings aimed at addressing individual business development needs, matched to global opportunities within the supply-chain."
The conference takes place at MediaCityUK on November 20th.