27 November 2014
BBC Learning produces interactive drama Footballers United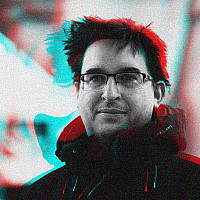 BBC Learning has commissioned and produced a new interactive drama as part of the BBC's World War One season.
The MediaCityUK-based unit worked alongside Somethin' Else on Footballers United, which combines fictional and archived content to tell the story of social changes centred around the Heart of Midlothian football club between 1914 and 1919.
It's been written and directed by Alex Winckler  (Hollyoaks, My Mad Fat Diary) and is available online.
"BBC Learning is exploring new and innovative ways for the BBC to create engaging, informative and entertaining content for our audiences, and Footballers United is a perfect example of this. This interactive drama blends high quality video with archived content in a way we've never done before; which not only gives the story depth but brings an important topic like WW1 to a new and contemporary audience," explained Sinead Rocks, head of BBC Learning.
The drama features 5 chapters of video, audio, image and text, with archive content presented by Scottish national women's football team captain, Gemma Fay.
Each part of the story is standalone, but an interactive timeline prompts viewers to access related content, which appears as an overlay on the screen, while the drama pauses in the background.