03 November 2014
BBC commissions three-part sci-fi documentary for iPlayer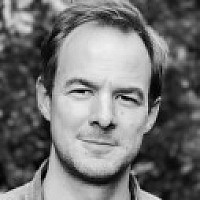 The BBC has commissioned a three-part science fiction documentary that will only be available through its iPlayer service.
My Life in Science Fiction will be made available later this month to coincide with Tomorrow's Worlds: The Unearthly History of Science Fiction, a 4 x 60-minute BBC2 series.
The first part, Invasion Of The Fans, will explore British sci-fi fans' obsession for the genre, and will be hosted by Barry Nugent and Dave Monteith of The Geek Syndicate podcast.
Mark Gatiss
Days Of Fear and Wonder will also feature Nugent and Monteith as they embark on a "mini science fiction road trip" to the British Film Institute's science fiction event.
Finally, Stories from the Stars will be narrated by Mark Gatiss and will see some of the genre's biggest stars give an insight into their best-known work.
Richard Dreyfuss talks about hazardous mountain-climbing in Close Encounters, Rutger Hauer shares memories of his feathered co-star from the climax of Blade Runner and Nichelle Nichols discusses her legendary kiss with Captain Kirk in Star Trek.
The three iPlayer-only documentaries have been produced in-house and were ordered by Tom Williams, BBC development editor for TV, iPlayer and Red Button.
They were produced by Andy Hall, with John Das and Ben Southwell the series producers and Michael Poole as executive producer.