09 October 2014
Ray Winstone and Amanda Redman sign up to Manchester crime drama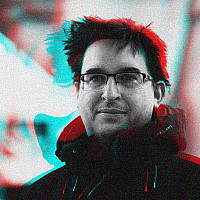 ITV has announced that Ray Winstone and Amanda Redman will star in new crime drama, The Trials of Jimmy Rose.
Filming in Manchester in November, the 3 x 60 minute series is produced by ITV Studios and GroupM Entertainment.
Winstone will play the title role, with Redman appearing as his wife Jackie. The same husband and wife relationship they had in the acclaimed film, Sexy Beast.
"Alan Whiting [writer and creator] has created and written a gift of a role. I'm excited to be playing him and to be working with the great Amanda Redman. She's such a fine actress, and together with Adrian Shergold [director] and the production team, I'm sure we'll be able to bring Jimmy and Jackie to life," said Winstone.
The story is about notorious armed robber, Rose, who spent more time in prison than with his wife and grown-up children. They've moved on, but with one final stretch behind bars, the question is whether Rose can put his criminal life behind him and win them back.
"We're delighted to have commissioned The Trials of Jimmy Rose and to have Ray and Amanda in the roles of Jimmy and Jackie," said director of drama, Steve November.
"Alan Whiting has created an instantly memorable character, a man with too much to regret and not enough time to make amends.  He's been a successful criminal but can he now become a successful husband and father?"