31 October 2014
Points North: Leigh Purves, associate director, Good Relations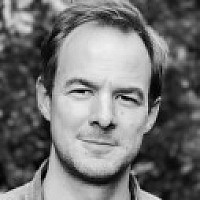 Each Friday, Points North gives a senior media figure a platform to air their views on a topical or relevant issue.
This week it's Leigh Purves, associate director at Good Relations. She argues that the time has come for greater age and gender equality in our TV newsrooms.
We live in an age where the pressure put upon us to 'look good' is more prevalent than we realise. More and more men are openly having hair transplants, Botox and beauty treatments and it's no longer taboo for them to talk about cosmetic surgery.
But while certain ageing TV female faces remain coy about possible work they have blatantly had done, there's a good reason behind their vacuous, overly pumped-up pillow-cheeks. It's called inequality. And it is always the female who gets pulled apart.
Looking 'old', 'tired' or 'wearing the wrong shade of lipstick' are just a few of the many criticisms I've heard in newsrooms over recent months.
Meanwhile, the male co-presenter, who is clearly sallow and sweaty under his veil of HD TV make-up, gets away with it all.
So it is with some irony that 70-year-old John Simpson's contract with the BBC has been extended indefinitely (rightly so) and 75-year-old David Dimbleby is to present the corporation's election coverage.
Flying the flag for the over-50s females during the election for Sky News will be Kay Burley, 53. She's ballsy, experienced and brilliant at her job. But Burley needs to lead the way for the future of female news and current affairs presenters and give us some serious staying power over the next 10 years.
Dorothy Byrne, 62, head of news and current affairs at Channel 4, wondered aloud on Radio 4's The Media Show whether the many other women she worked with when she started out 'were all dead'. She has a good point.
My love for Chris Evans was revived after he brought back TV news goddess Moira Stewart, 57 at the time, to present his BBC Radio 2 breakfast show bulletins. And I was also inspired by Anna Ford, who pushed on anchoring the BBC One O'Clock news until her retirement at 62.
But we should ask if it is simply an age thing? Or if the industry is closing doors to women once they hit 50? It's about time the cruel world we live in became kinder and led the way with equality in the media. One where men and women from all regions, colours, shapes and sizes share an equal right to an opinion and a voice.
Leigh Purves is associate director at Good Relations and a former Daily Star showbiz editor