27 October 2014
New connection "changes the game" for True North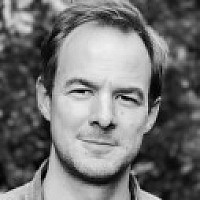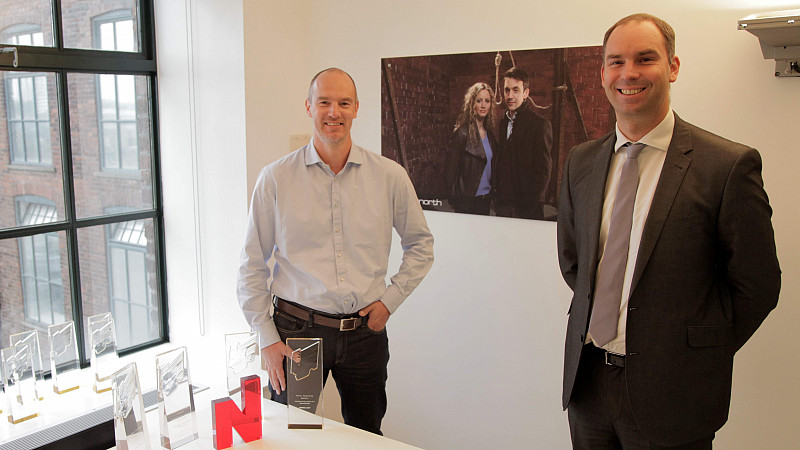 True North says it has secured its commitment to its Leeds production base after installing a dedicated fibre optic broadband connection.
The line, which it gained with a £3,000 award from Superconnected Leeds Bradford, has increased its broadband speed by 1,000% and enables edited HD programmes to be sent digitally from its Leeds head office for the first time.
The indie can now digitally deliver its programmes directly to broadcasters from the company's own in-house post production facilities, rather than having to outsource this part of its work to London or Manchester.
True North's Marc Allen (left) with John Duncan of Superconnected Leeds Bradford
MD Marc Allen said: "If you go north of London and east of Manchester we are basically the final bastion of independent factual television production of significant scale. We're very proud of our roots in Leeds and we plan to stick here. Even when we make programmes elsewhere it all comes back to Leeds, which is very much where the heart and soul of our organisation is."
He added: "The funding from Superconnected Leeds Bradford has really changed the game for us. We were struggling to find a way to meet the professional industry standard of digital programme delivery that's now required. But with the help we received we were able to take that giant step and everything has changed for the better for us as a result."
Around 200 staff now work at True North, which last year increased turnover by over 25% to £9.5m.
Its programmes include BBC One's Animal Frontline, Building the Dream for Channel 4 and CBBC's Junior Vets.