10 October 2014
National Media Museum partners with Picturehouse Cinemas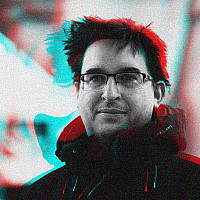 The National Media Museum in Bradford has announced a commercial partnership with Picturehouse Cinemas.
From the end of this month, Picturehouse will take over the operation of the 3 screens at the museum, including the 300-seat Pictureville (described as the best cinema in the world by Lord Puttnam); the 100 seat Cubby Broccoli Cinema and its IMAX.
"Film and cinematography are key chapters in the story that this museum tells. Our partnership with Picturehouse Cinemas will ensure the long-term sustainability of cinema on this site – in the heart of UNESCO's first City of Film in Bradford," stated museum director, Jo Quinton-Tulloch.
"The marketing reach and expertise of Picturehouse will help deliver an increase in audiences and revenue for the Museum. And investment in technology and facilities will deliver an even wider programme of film and a better experience for our visitors."
The relationship will begin with the opening of Interstellar, Christopher Nolan's IMAX space epic on 7th November. This will celebrate the museum's historic role in introducing the IMAX format to the UK. The screen is also one of very few "true" 70mm IMAX film cinemas in the world and Interstellar may well be the last studio film ever to be released in this format.
"The National Media Museum is an incredibly important part of cinema geography and cinema heritage in the UK and we are very much looking forward to becoming part of its future," added Lyn Goleby, managing director of Picturehouse Cinemas.
"The Museum has always been at the forefront of cinema technology and we will make sure that continues."
Picturehouse at the National Media Museum, will become the group's 20th cinema and the first since the opening of The Duke's at Komedia in Brighton.
Its distribution arm, Picturehouse Entertainment has distributed films including The Stone Roses: Made of Stone and the forthcoming Hockney documentary.