17 October 2014
My Life returns to CBBC with films from Lizardfish and Nine Lives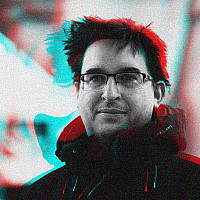 CBBC has commissioned a new series of My Life, featuring 9 films being made around the world.
Nine Lives Media has produced My Life: I am Leo (w/t). Told through a series of intimate video diaries and interviews, it's about a 13-year-old boy, who was born in a girl's body. He hit the news for being one of the youngest people in the country to go through hormone treatment. He is trying to tell the world what it's like to be transgender, so that others don't face the same prejudices and hostilities that he's had to.
The programme is executive produced by Cat Lewis.
Lizardfish TV has co-produced My Life: Coming To Britain alongside Close-Up Productions. It follows 3 children who've arrived in the country for the first time. Two sisters had to flee Sudan when they were babies and a young Romanian boy who'll be saying a tearful farewell to his grandparents to join his mum in London.
"The power of documentary storytelling is as strong as ever in this new series of My Life films. All the children featured have great stories to tell and we're privileged to have been given a window on their world. I'm sure our viewers will love them!" said Kez Margrie, CBBC's executive producer for the My Life films.
My Life: I Am Leo will be aired later this year on CBBC, with the full series following early in 2015.