14 October 2014
Manchester animation festival returns to MediaCityUK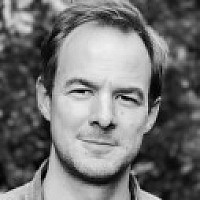 Manimation, Manchester's animation festival, is to return to MediaCityUK on November 20.
The event will be run by MIDAS, Greater Manchester's inward investment agency, and The Children's Media Conference.
It's designed to inform companies and freelancers about key factors for success in working in animation, visual effects, commercial animation, games, apps and more.
Speakers will include broadcasters, commissioners, buyers and animation experts from the UK and further afield. At last year's inaugural event the keynote speaker was Joe Godwin, the former director of BBC Children's.
Tim Newns, chief executive of MIDAS, said: "We are delighted that Manimation is returning to MediaCityUK. The festival has evolved into an international event showcasing the innovative work of Manchester-based companies within animation, gaming and content creation.
"Manimation aims to increase international awareness of Greater Manchester as a centre of excellence for animation and content creation and it will enable delegates to interact with a global audience through a series of sessions that examine current industry topics as well as structured networking opportunities."