06 October 2014
Eccleston leads cast for new Lake District-set ITV thriller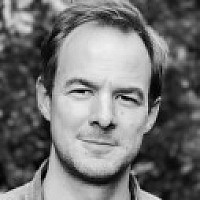 Christopher Eccleston is to lead the cast of a new four-part ITV thriller set in the Lake District.
The former Doctor Who star will appear alongside Marsha Thomason (White Collar) and Paterson Joseph (The Leftovers, Law & Order: UK) in Safe House, from Eleventh Hour Films.
Christopher Eccleston
The cast will also include Jason Merrells (Emmerdale, Waterloo Road), Nicola Stephenson (All At Sea, Holby City) and Peter Ferdinando (Doctor Who, A Field in England).
Filming began today on the drama which will tell the story of a married couple who are asked by close friend and police officer to turn their remote guest house into a safe house.
Inspired by a real couple, Safe House is written by Michael Crompton (Kidnap & Ransom, Carrie's War), and directed by award-winning Marc Evans (Hinterland, Collision) and produced by Andrew Benson (Strikeback, Mad Dogs). It is being developed by Eleventh Hour Films' Paula Cuddy, who is also an executive producer, alongside Jill Green.
It was commissioned by ITV's director of drama, Steve November, and controller of drama, Victoria Fea, who said: "We're delighted to commission Safe House from Jill Green and Eleventh Hour Films. It's a compelling four-part drama from Michael Crompton with great characters and genuine twists which keep you guessing right to the end."