07 October 2014
CBeebies commissions new stop-motion series Twirlywoos from Teletubbies creator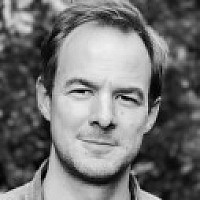 The BBC has commissioned a new stop-motion pre-school series for CBeebies from the creator of Teletubbies.
The 50 x 11-minute series Twirlywoos is produced by Anne Wood's Ragdoll Productions and Canadian producer DHX Media, who will handle global distribution, merchandising, brand management and marketing.
The "small, bird-like" Twirlywoos
DHX acquired Wood's international business and Teletubbies owner, Ragdoll Worldwide, last year.
Wood worked with lead creative and writer Steve Roberts and producer Chris Wood on the series. It was commissioned by CBeebies controller Kay Benbow and is executive produced by Michael Towner.
Benbow said: "I am delighted to be working with Ragdoll again. It's been such a positive collaboration and Ragdoll have managed to develop a show that is both brilliantly clever and funny and which has a strong educational element underpinning it.
"It's a great new offering for our younger viewers while at the same time the charming nature of Twirlywoos will undoubtedly appeal to all age groups."
Twirlywoos are described as "four small, bird-like characters who are inquisitive, enthusiastic and always looking to learn something new about the world".
Wood added: "Television that makes children smile is so valuable and I'm proud to be part of CBeebies tradition of wonderful children's television, contributing towards making children and even some parents, smile. It is particularly rewarding to be working with Steve Roberts. Twirlywoos is our second collaboration after the award-winning Dipdap, and has all the same sense of fun."