02 October 2014
BBC Children in Need moves to MediaCityUK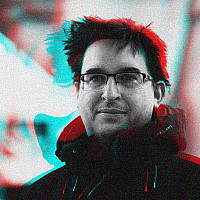 The BBC has announced that 50 members of its Children in Need team will move to MediaCityUK next year.
"This is an important day for BBC Children in Need.  Having the charity at the heart of Media City is an opportunity to reach new audiences and increase our impact on the lives of children who really need our help," said David Ramsden, CEO, Children in Need.
The move has been made to accommodate Children in Need's "ambitious growth plans" and as part of a wider strategy to "rationalise" the BBC's property portfolio in London - to reduce overheads.
"We look forward to welcoming the Children in Need teams to our new, digital, collaborative home at the heart of the UK alongside energetic partners from BBC Children's to Radio 5 live, the BBC Philharmonic to BBC Learning, BBC Sport to BBC Breakfast. It's a growing creative community and we look forward to working alongside them ever more closely from next year," said Peter Salmon, director, England, BBC.
The majority of Children in Need will operate from MediaCityUK, but it will continue to have a presence in central London and regional offices.