12 September 2014
The Sesame Street Workshop opens The Furchester Hotel this month on CBeebies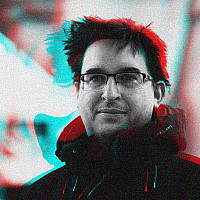 The Furchester Hotel will open for business on CBeebies later this month.
The new series for 3-6-year-olds features Elmo and Cookie Monster along with an entire staff of Sesame Street characters.
Filmed at MediaCityUK, the 52x11 minute series is a co-production between the Sesame Workshop and CBeebies.
"After four years in the works, it truly is thrilling to have The Furchester Hotel make its debut on CBeebies," said Terry Fitzpatrick, chief content and distribution officer, Sesame Workshop.
"We hope that Elmo, Cookie Monster and the whole Furchester Family will be helping children solve problems creatively for many years to come."
The hotel is run by a close-knit family of monsters, with guests greeted by Funella Furchester, her husband, Furgus Fuzz and their daughter Phoebe Furchester-Fuzz. Elmo is Phoebe's cousin and Cookie Monster has landed his "dream job" of room service and dining room waiter.
"The Furchester Hotel is the result of four or five years of hard work and conversations – this is a true partnership with the Sesame Workshop team and we've worked hard together to develop an incredibly strong, ambitious series that we're all really proud of," explained Kay Benbow, controller of CBeebies.
"It feels right for CBeebies and we were so excited to bring Cookie Monster, Elmo and the Furchester family over to Salford to film. I can't wait to see the reaction of our young viewers when they hit the screens."
A special 2-storey set was built at the Dock 10 studios and it all had to be raised a metre off the floor in order for the puppeteers to perform.
Tony Reed and Alison Stewart are the executive producers for CBeebies and Carol-Lynn Parente is the executive producer for Sesame Workshop. The producers are David Collier for CBeebies and Dionne Nosek for Sesame Workshop; Belinda Ward is head writer for the series.