29 September 2014
Red Production Company leads way as shortlist announced for RTS NW awards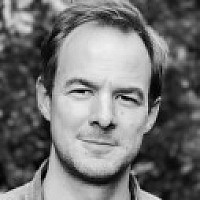 The Royal Television Society North West Centre has announced the shortlist for its annual awards, to be held at Salford's Lowry Theatre in November.
The RTS said it received a record number of entries for the awards, with Red Production Company leading the nominations among the region's indies with a total of 13.
Alex Connock, chair of the RTS North West Centre and MD of Shine North, said: "It's striking on the nominations list this year how the three creative pillars of the TV and digital video production industry in the North West are each really excelling.
"We see the indies doing brilliantly in factual and drama. We see ITV doing fantastically in Soaps, Entertainment and News. And the BBC is strong as ever in News, Sport, Children's and Education. Taken together, these facets all make up a thriving and creatively-enriched industry."
The awards ceremony, to be hosted by CBBC presenter Katie Thistleton and Newsround's Aysha Tull, will be held at the Hilton in Manchester on November 15.
Royal Television Society North West Shortlist:
Best Animation / Puppetry
CITV Share A Story "Dinosaur Ate My Homework" – CITV
CITV Share A Story "Captain Jack Pants" – CITV
Strange Hill High – CBBC
Postman Pat Special Delivery Service – Mackinnon and Saunders
Best Children's Programme (Pre-School)
Something Special "Pig Washing" – CBBC
Swashbuckle "Captain Bellywobble" – CBBC
Cbeebies Stargazing "Venus" – CBBC
Old Jack's Boat "The Christmas Quest" – CBBC
Best Children's Programme (School Age)
4 O'Clock Club "Quiche" – CBBC
Strange Hill High – CBBC
My Life -The Most Famous School In The World – Blakeway North
My Life - One Way Ticket – Nine Lives Media
Best Current Affairs Programme
Young, British and Broke – BBC
EDL Girls - Don't Call Me Racist – Blakeway North
Tonight- The Greatest Gift – ITV Studios Ltd
Inside Out North West - Who Bombed Warrington? – BBC
Best Post Production (Craft)
Perspectives - Under My Skin "Emile Sande in search of Frida Kahlo" – Flix
SPOTY 2013 – Timeline TV North
King of Speed - Idris Elba – Dock 10
Happy Valley Ep. 4 – Dock 10
Best Production (Craft)
Perspectives - Under My Skin "Emile Sande in search of Frida Kahlo" – Blakeway North
In the Flesh 2 (Production Team) – BBC Drama Productions North
Prey – Red Production Company
Happy Valley – Red Production Company
Award for Innovation in Multiplatform
Coronation Street - Who Kills Tina – ITV
In The Flesh Series 2 - Online Campaign – BBC Drama Productions North
Hollyoaks - Who Dunnit – Lime Pictures
Hollyoaks - This is Abuse – Lime Pictures
Best Regional News Journalist
Jayne McCubbin – BBC North West Tonight
Dave Guest – BBC North West Tonight
Elaine Wilcox – ITV News Granada Reports
Chris Hall – ITV News Granada Reports
Best Regional News Programme
BBC North West Tonight - Compilation – BBC North West Tonight
BBC North West Tonight - Hillsborough – BBC North West Tonight
ITV News Granada Reports - Compilation – ITV News Granada Reports
ITV News Granada Reports - Lee Rigby Trial – ITV News Granada Reports
Best Regional Story
Inside Out - Morecombe Bay Cocklepickers – BBC
Priory Healthcare – ITV News Granada Reports
Khuram Shaikh – ITV News Granada Reports
Liverpool Doctors in Gaza – ITV News Granada Reports
Best Sports Programme
Alan Hansen: Player and Pundit – BBC Sport
BBC Sports Personality of the Year 2013 – BBC Sport
Inside Out North West/Current Affairs/ Inside the Medal Factory – BBC
MOTD – BBC Sport
Best Low Budget Programme
Mr Bloom: Here and There Acres Nature Reserve – BBC
The Charlie Hides Show – Saffron Cherry TV
Crimes That Shook Britain - The Yorkshire Ripper – Title Role Productions
Bugsy Moran – LFCTV
Best Script Writer
Jan McVerry - Coronation Street – ITV
Chris Lunt - Prey – Red Production Company
Jimmy McGovern - Common – LA Productions
Sally Wainwright - Happy Valley – Red Production Company
Best Performance in a Comedy
Justin Fletcher - Gigglebiz "Best Of" – CBBC
Gina McKee - Hebburn – Channel X North and Baby Cow Manchester
Adil Ray - Citizen Khan – BBC Comedy Production
Ryan Wilkinson - All at Sea "Chips" – CBBC
Best Performance in a Continuing Drama
Alison King - Coronation Street – ITV
David Neilson - Coronation Street – ITV
James Sutton - Hollyoaks – Lime Pictures
Stephanie Davies - Hollyoaks – Lime Pictures
Best Single Documentary
Perspectives - The Man in the Hat - Will Young – Blakeway North
My Baggy Body – Blakeway North
The Trouble with Mobility Scooters – Nine Lives Media
Tubular Bells - The Mike Oldfield Story – Tigerlily Films and Dusty Slider
Best Performance in a Single Drama or Drama Series (Male)
Steve Pemberton - Happy Valley – Red Production Company
Derek Jacobi - Last Tango In Halifax – Red Production Company
John Simm - Prey – Red Production Company
Luke Newberry - In The Flesh 2 – BBC Drama Productions North
Best Performance in a Single Drama or Drama Series (Female)
Sarah Lancashire - Happy Valley – Red Production Company
Rosie Cavaliero - Prey – Red Production Company
Susan Lynch - Common – LA Productions
Anne Reid - Last Tango In Halifax – Red Production Company
Best Factual Series
Rip Off Britain – BBC
Pound Shop Wars – Nine Live Media
King Of Speed – Shine North
Sacred Wonders Of Britain – BBC Religion and Ethics
Best Factual Entertainment Programme
How to be Epic at Everything – CBBC
The Nations Favourite Elvis Song – ITV Shiver
University Challenge - Class of 2014 – ITV Studios
Junior Paramedics – BBC Entertainment Production North
Best Entertainment Programme
The Slammer Returns - "Mumble and Son" – CBBC
Sam and Mark's Big Friday Wind-up – CBBC
Mastermind – BBC Entertainment Production North
Celebrity Super Spa – ITV Studios
Best Comedy Programme
Gigglebiz 'best of' – CBBC
Mount Pleasant Series 3 – Tiger Aspect
You've Been Framed – ITV Studios
Citizen Khan – BBC Comedy Production
Best Single Drama or Drama Series
Prey – Red Production Company
Happy Valley – Red Production Company
Last Tango In Halifax – Red Production Company
Common – LA Productions
Best Continuing Drama Storyline
Coronation Street - Hayley's Cancer – ITV
Coronation Street - Anna's Ultimate Sacrifice – ITV
Hollyoaks - John Pauls Rape Ordeal – Lime Pictures
Coronation Street - Tina's Untimely Death – ITV
Best Learning or Education Programme
Making Art Work: first idea to final piece – BBC Learning
A to Z of World War One – BBC Learning
Curious Incident of the Dog in the Night-Time - From Page to Start – BBC Learning
Young, British and Broke – BBC Current Affairs