16 September 2014
F-f-filming begins in Doncaster on new series of Still Open All Hours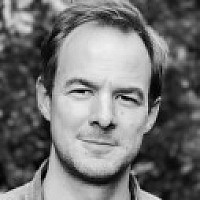 Filming has begun in Doncaster on the new BBC One series of Still Open All Hours.
The show sees Sir David Jason reprise his role as Granville, running the corner shop with his son Leroy (James Baxter).
David Jason reprises his role as Glanville
The series will see the return of original characters Nurse Gladys Emmanuel (Lynda Baron) and Mrs Featherstone, aka The Black Widow (Stephanie Cole).
Also returning for the new series from last December's special is the pessimistic Eric, played by Johnny Vegas.
Written by Roy Clarke, Still Open All Hours is a BBC In-house Comedy production produced by Alex Walsh-Taylor. The executive producer is Gareth Edwards.
Open All Hours originally ran for 26 episodes in four series from 1973 to 1985. It returned for a Christmas special on Boxing Day 2013 and was the most-watched programme over the festive period, with 12.23m tuning in overall.
Interior scenes for the Christmas special were filmed at MediaCityUK, but this time they will be filmed in front of a live audience at Teddington studios in London, in October and November.