12 August 2014
YourTV Manchester to recruit 50 jobs in the autumn and will launch "by February"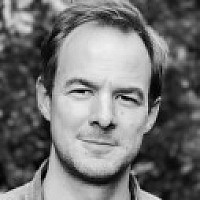 The man behind Manchester's proposed local TV station says it is still on course to launch - with the recruit of around 50 jobs to begin in the autumn.
Last week's news that Birmingham's City TV project had gone into administration has cast further doubt over the viability of the government's plan to launch a UK-wide network of local TV stations.
Other stations, such as London Live, have got off to an inauspicious start and technical problems have delayed Bay TV Liverpool's launch until the autumn.
But former ITN executive Nicholas Wheeler, who is the MD and programme director of YourTV Manchester - which won the Ofcom licence for the Manchester region last year - insists he is still very optimistic about the appeal and potential success of the project.
Nicholas Wheeler
He told Prolific North: "I can't give an exact launch date at the moment but we have until February to launch and I intend to take as much time as necessary to make sure we are as professional an outfit as Manchester would expect, and at a standard befitting the second city.
"We have put together a unique format for local TV. We're not buying in local soaps and there will be no dramas - it'll be local news and information presented in an entertaining and different way, and not available in Manchester at the moment.
"Guarantees are very hard to give in this world but I am the MD and the programme director and I believe in it and am committed to it. I'm working my butt off to make it happen."
Wheeler said the station still needed to pull in some funding but that it was "not necessarily related to whether it goes ahead". He was not prepared to put a figure on how much still needed to be raised, or how much had been raised so far.
Currently, his small team was working remotely on schedule design and programme infrastructure. "Television is an enormously encompassing business," he said. "All things have to be created and designed, and we're putting all the infrastructure into place on a budget."
He said that a recruitment process for around 50 Manchester-based jobs would begin in the "autumn", mainly related to programming but also some roles in sales and IT.
And Wheeler dismissed the fortunes of local TV in London and Birmingham as irrelevant to his station. "London has absolutely no bearing as to what goes on in Manchester," he said. "We don't look at what has happened in London as anything related to us.
"Birmingham is none of my business, we're not in any away pleased to see that and very disappointed that another local TV company has had problems. But I don't think that reflects what people want in Manchester in any way."