26 August 2014
World Cup fuels 62% profit rise for UTV Media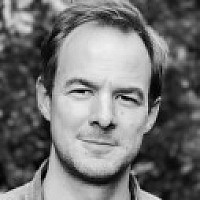 The World Cup helped UTV Media to a 62% jump in profits in the first half of the year.
The Warrington-headquartered group reported an increase in pre-tax profits to £10m for the six months to the end of June, with total group revenues rising 13% to £57.8m.
Revenues at TalkSport were up by 33%, largely thanks to the World Cup, with profits at UTV's overall radio business almost doubling to £8.6m.
Revenues in the GB radio business, which includes The Pulse, Juice FM and Wish FM, increased by 20% to £28.5m.
Chairman Richard Huntington said: "After the very strong growth recorded during the World Cup period, revenue increases in our GB radio division have moderated to a forecast 5% growth in the third quarter.
"TalkSport is expected to be up by 7% and local radio expected to be marginally higher than in the same quarter last year."
UTV said the improving economic conditions "bode well" for the launch of its new TV channel in Ireland in January.