20 August 2014
TV phone-in contributor branded a 'moron' for F word slip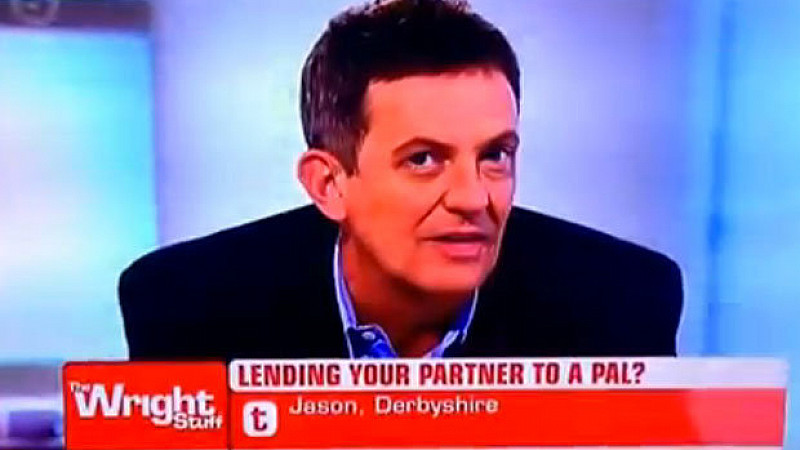 Jason from Derbyshire seems to have found his 15 minutes of fame today after using explicit language on a Channel 5 phone in show hosted by Matthew Wright.
Branded 'a moron' by Wright for using the F word live on air during the morning show the Wright Stuff, the member of the public had answered a call for stories about 'borrowing' a friend's partner.
The topic featured across many broadcast programmes yesterday after television presenter Mariella Frostrup said modern parents who struggle to get time off work at the same time should share partners with other couples and revealed she "borrowed" her friend's husband for a recent holiday.
Wright was reportedly left 'outraged at the explicit language', accused Jason of ruining the segment, saying:
"No, no, Jason. I've had this wonderful run of good luck with callers over the years and you've just spoilt it for me.
"What an idiot. What a moron. Go off to ITV with your friends," he yelled.
The video here captures the moment but please be warned that it does contain explicit language.