26 August 2014
Shine North partners with Sunderland University for R&D trial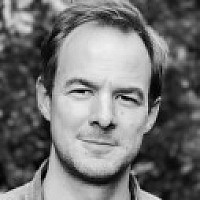 Shine North has partnered with Sunderland University to open a production lab, Shine North R&D.
Located on the university's Enterprise Place campus, it will develop concepts and 'sizzle tapes' for TV and digital markets.
Alex Connock
Media production graduates Connor Langley, Mark Hunter and Jack Jarvis have been recruited to the scheme for an initial six-month pilot. They will report into Alex Connock, MD at MediaCity-based Shine North.
The three were part of production unit Digital Arcadia, which made online drama '403 Forbidden'.
Connock said: "We loved the ambition and skills that we saw in a drama called 403 Forbidden, and wanted to work with these guys. We've also been looking for an innovative way to expand our North-focused creative footprint to talent and locations in the North East.
"These are self-starting young producers and they are making a couple of exciting projects for us already."