29 August 2014
Paddy McGuiness joins Bauer as Place announces new weekend schedule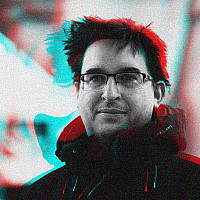 Bauer Media has signed Lancashire comedian, Paddy McGuiness, to host a new Sunday show across its Place stations in the North of England and Scotland.
It's part of a larger shake-up of the weekend schedule, with Bauer stating that it's "invested more than ever before" in content.
Paddy's Sunday Dinner will be broadcast across 16 Place stations, including Radio City and Key 103 from 9am until midday.
Elsewhere, James Barr will host a new Friday night party show, which will air Place-wide from 7-10pm. On Saturday-mornings, the Scotland-based Boogie and Dingo show will be now be broadcast to the North of England.
Weekday show, Old Skool and Anthems will be extended to Saturday nights from 6-10pm and In:Demand with Stu Tolan will air from Sunday to Thursday, with an "uncut" version at the weekend, with new and emerging talent.
Kate Lawler's Late Show will also be extended on Sunday nights.
"Our new our weekend line-up signals a fresh new era for the Place Portfolio. It follows extensive research and delivers locally relevant shows mirroring the lives of our listeners in their local area, alongside the best UK wide talent, stars and entertainment shows to engage and excite our audiences when our audiences want them most on the weekends," sad Owen Ryan, group content director, Bauer Place North of England and Scotland.
In the North East, Alan Robson will continue to present Night Owls on Metro Radio and TFM on Sundays from 10pm to 1am.
The new schedule comes into place on October 3rd.