14 August 2014
The Gate Films opens London office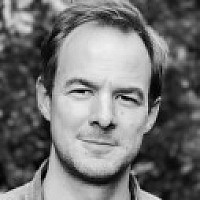 The Gate Films has opened a new London office with plans to have a six-strong team in the capital within the next year.
The Manchester-based film, TV and video advertising company has taken space on Whitfield Street in Fitzrovia, from where it aims to develop its multi-screen digital and TV content offering.
The London operation will be overseen by producer Lydia Esler, supported by two further members of the team. Over the next 12 months, the company will create another three jobs at the office.
Lydia Esler will head up the new London operation
The Gate already has a number of clients in the city, including local TV station London Live, which has seen it create recent campaigns for the likes of First Great Western and Topman.
CEO Simon Lewis said: "We've built our presence in London over the past two decades, working with ad agencies and clients such as L'Oreal and Fruitella. Our client portfolio in the city has now grown to the point where it represents a top market for us.
"Investing in a permanent location in the capital will provide a solid platform for our on-going expansion. By bolstering our presence, we're able to bring our slick, cost-effective and film-style approach to advertising content to London, and get even closer to the brands we work with.
"The new office will play a key role in our plans for growth over the next year, and ensuring the development of our already-innovative offering."
Established in 1997, the company also has a base in Edinburgh and currently employs a team of 42 across its three offices.