14 August 2014
Deal Or No Deal's "The Banker" sets up indie with ITV Studios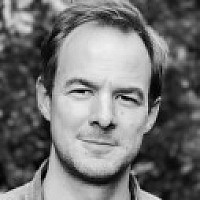 ITV Studios has partnered with Deal Or No Deal producer Glenn Hugill - reputed to have been The Banker in the hit Channel 4 game show - to create a new formats production indie.
Possessed TV will join the ITV Studios stable and sit alongside ITVS Entertainment and other labels including 12 Yard Productions and Potato.
Hugill was reputed to be The Banker on Deal Or No Deal
Darlington-born Hugill, who began his career as an actor and played policeman Alan McKenna in Coronation Street, moved into producing in 2000 and joined Endemol's central creative unit in 2005.
As well as Deal Or No Deal, which he left earlier this year, his team is credited with creating Pointless and 101 Ways To Leave A Gameshow for BBC1, and Spin Star and The Whole 19 Yards for ITV.
Denise O'Donoghue, ITVS UK MD, said: "Glenn is a brilliant creative talent, an ideas person, and a meticulous producer with the necessary drive and charisma to get shows across the commissioning line and to keep them on air."
Hugill added: "This is the most exciting time for TV format creation since the 1950s. Modern viewers have so taken control as to redefine what it means to watch TV."