26 August 2014
Crown Paints renews Through the Keyhole deal with BJL and PHD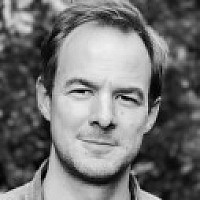 Lancashire-based Crown Paints has renewed its sponsorship of ITV's Through the Keyhole.
The series, presented by comedian Keith Lemon, returns for an eight-part run on Saturday.
Crown Paints' sponsorship idents, as adapted from BJL's advertising campaign, will run across broadcast, mobile and online platforms.
The deal was negotiated by ITV Commercial, FremantleMedia UK and PHD in Manchester, with the latter also handling a social media-driven competition to win room makeover prizes.
Nicky Cook, Crown Paints' marketing manager, said: "Through the Keyhole is a popular and successful show so it's great to be onboard for a second series. This show allows us to bring our core brand messages to life in an entertaining and engaging way."
Bhavit Chandrani, group sales controller at ITV, added: "We are very excited for the second series of Through the Keyhole to return to ITV and are delighted to welcome Crown Paints as the series sponsor once again."