26 August 2014
Channel 4 ignores protests and begins filming new Benefits Street series in North East town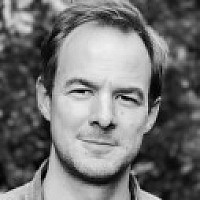 Filming for a second series of controversial reality show Benefits Street has begun in Stockton-on-Tees - despite protests from locals.
Channel 4 has confirmed that filming for the six-part series, to be broadcast in 2015, had started on Kingston Road in Stockton-on-Tees. Merseyside had been another Northern location considered for the series.
The first series, set in James Turner Street in Birmingham, aired earlier this year and gave the broadcaster its highest viewing figures for any show since 2012.
The first series of Benefits Street was Channel 4's biggest hit since 2012
One of the stars of that series, Deirdre Kelly, is now appearing on Celebrity Big Brother.
Critics, however, said the show amounted to exploitation and Ofcom received 900 complaints, although it later cleared Channel 4 of breaking any rules.
Kieran Smith, creative director for factual at the programme's makers, Love Productions, said the company had been "invited to share in the lives of the residents of one street where many people rely on benefits to survive".
He added: "It's an incredibly close community and whilst people may not have much they do have one another to turn to for help."
But Bob Cook, Stockton's council leader, said he was "deeply disappointed" the town had been chosen.
"They have ignored us in pursuit of their own needs and I am extremely concerned about the way in which the fantastic people who live and work in Stockton borough will be portrayed by this programme," he said.
James Wharton, Conservative MP for Stockton South, said: "Lots of great things are happening in Stockton and I worry this programme will ignore that and reflect badly on the town.
"For the producers it's easy ratings for a few weeks, but the damage they do can last much longer."
Channel 4's head of documentaries Nick Mirsky defended the show, however, saying it fitted perfectly with its remit of "producing programming that stimulates discussion and debate".