08 August 2014
BT Sport counts down to the Premier League with Countdown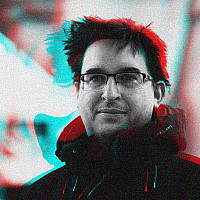 BT Sport has partnered up with Channel 4 for an advertising campaign featuring the Countdown brand.
The tie-in also involves ITV Studios, which produces the series, at MediaCityUK.
Starting on Sunday (10th August), the week-long television campaign will feature the Countdown clock ticking down to the first game of the season - which will be broadcast on BT Sport. Voiced by Jake Humphrey, it will also have 4 different Countdown Conundrums.
Airing in pairs, the first ad will be a 10 second spot, containing the anagram, with the second running for 20 seconds to reveal the answer.
"Our new advertising campaign with Channel 4 reflects the creative, fan-centred approach BT Sport has to covering sport. We look forward to delivering many more innovative campaigns with our partners across the new season," stated David James, BT's consumer marketing director.
It's the first time that Countdown has been used in an advertising campaign. ITV Studios provided the brand assets to Sassy Film, which was responsible for the creative.
The deal was brokered by Channel 4 Sales' partnership account manager, Adam Denton and Will Jellicoe, account director, Maxus and will be featured on Channel 4, E4, More4 and Film4.