24 July 2014
Tributes paid to Dora Bryan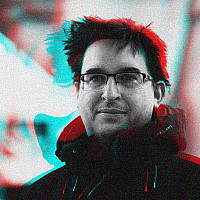 Dora Bryan, the actress who appeared in A Taste of Honey, as well as Last of the Summer Wine and Absolutely Fabulous, has died, aged 91.
She passed away, with her two sons, Daniel and William, at her bedside.
Daniel Lawton told The Argus newspaper:
"It was heartbreaking but it was peaceful. She just left us. She was a tiny woman but her constitution was incredible. She loved being on stage, that's what she wanted. Not only did she do it, but she was good at it. She was a star, and a mum."
Born Dora May Broadbent in Southport in 1923, she would make her stage debut at just 12 years old. During the Second World War, she'd hone her craft, working with the Entertainment National Service Association.
She changed her name to Bryant on the advice of Noel Coward, who worked with her as she performed in his play, Private Lives. Initially she wanted to be called Bryant, but an early theatre programme reportedly misspelt it, hence Bryan.
In 1961, she played Helen, the alcoholic mother in the film adaptation of A Taste of Honey.
In the years following, she appeared on stage in Hello, Dolly! (1966-68) and Gentlemen Prefer Blondes. She also took roles in the Carry On films, St Trinians and Hancocks Half Hour.
In the 80s she headed to America, making her Broadway debut in Pygmalion, alongside Peter O'Toole and Amanda Plummer. In 1996, she was awarded an OBE and also picked up an Olivier Award for her role in Harold Pinter's The Birthday Party.
More recently, Bryan starred in long-running television comedies. Last of the Summer Wine (as Roz Utterthwaite) and Absolutely Fabulous (Dolly).
Learning of her death, Jenny Eclair tweeted:
"I met Dora Bryan backstage at Theatre Royal Brighton - she was hilarious within ten seconds.'
"So very sad to hear of the passing of my good friend Dora Bryan. She was wonderful," stated Lionel Blair.