15 July 2014
Rivals Bauer and UTV Media join forces for DAB bid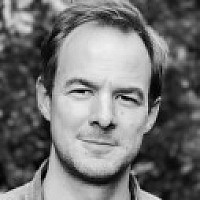 Rivals Bauer and UTV Media have teamed up to bid to run the second national digital radio multiplex.
The radio groups have joined forces with transmission company Arqiva - which already owns the first digital multiplex - on an application to run the second nationwide digital audio broadcasting (DAB) platform, D2, which will be home to around 10 new national radio services.
Bauer acquired Absolute Radio last year
The existing digital multiplex is full to capacity with 14 stations, including UTV's TalkSport and Bauer's Absolute Radio.
Back in 2008, a consortium led by Channel 4 pulled out after winning the licence for the second multiplex.
Paul Keenan, chief executive of Bauer Media UK, said: "A new national DAB licence presents an exciting opportunity for listeners to discover new radio services and for us and the commercial radio industry to further extend reach and service. D2 will further accelerate digital growth in the UK".
UTV Media (GB) MD Scott Taunton added: "Ofcom's advertisement of a new national DAB licence represents a vote of confidence for radio's continuing relevance and strength as a broadcast medium. In Arqiva and Bauer we believe we have identified the right partners for UTV to formulate a bid for this licence and we look forward to developing our plans over the coming months."
The licence is expected to be awarded by Ofcom next year. No details have yet emerged about what new services the consortium will propose.