31 July 2014
RAJAR results: Bauer hits digital milestone, new record for Global and BBC 6 Music overtakes Radio 3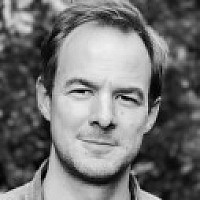 Over half of the listeners to Bauer's radio stations now tune in via digital channels, the latest RAJAR results have revealed.
The total of 50.8% is the group's highest ever figure and well above the industry average of 36.8%.
Its total portfolio - include Key 103 in Manchester, Metro Radio in Newcastle and Liverpool's Radio City - reached 16.8m people in the second quarter, a 12% increase year-on-year.
Bauer's Dee Ford
Bauer's group managing director radio, Dee Ford, said: "This landmark achievement reaffirms our confidence and commitment to DAB and a strong and healthy digital future. In addition, we have seen stellar performances from many of our national and local brands across the UK."
Global Radio recorded its highest ever audience, up to 23.2m, with share of listenership at Smooth stations up to 6.6% from 6.2% last quarter and the Heart network up from 6.2% to 6.4%.
Ashley Tabor, founder and executive president of Global, said: "It's an immensely special day for the team at Global with our best RAJAR ever, leading the pack in the fiercely competitive London market with Capital, Heart and Smooth all enjoying phenomenal success."
UTV-owned talkSPORT also recorded its highest ever audience figure, 3.4m, largely thanks to its coverage of the World Cup.
MD Calum Macauley said: "We continue, through brilliant sports content, to attract a young and very upmarket audience with an ABC1 male profile higher than 5 Live. We have also seen our position in the London market grow significantly. It's great news for the station and our advertisers."
Meanwhile, BBC Radio 6 Music's listening figures have overtaken BBC Radio 3 for the first time.
The MediaCityUK-based station, which was almost closed down by the BBC in 2010 before a public outcry forced a rethink, recorded an average weekly audience of 1.89m over the last quarter, a 5.5% increase on the same period last year.
Radio 3's weekly reach was just behind on average 1.88m, down 5.6% year-on-year.
2014 Quarter 2 Summary
31 Mar- 22 Jun
2014 Quarter 1 Summary
30 Dec- 30 Mar
Survey
Pop'n
Total Hours
Share of
Pop'n
Total Hours
Share of
Period
'000
'000
Listening %
'000
'000
Listening %
BBC Radio FIVE LIVE
Q
6276
42408
 4.1%
6174
42940
 4.1%
BBC Radio FIVE LIVE (inc SPORTS EXTRA)
Q
6442
45554
 4.4%
6327
44989
 4.3%
FIVE LIVE SPORTS EXTRA
Q
919
3145
 0.3%
817
2048
 0.2%
BBC Radio Cumbria
H
123
1126
 13.9%
121
973
 11.7%
BBC Radio Humberside
H
211
1982
 12.0%
205
2481
 13.4%
BBC Radio Lancashire
H
197
1594
 7.0%
212
1909
 7.6%
BBC Radio Leeds
H
207
1441
 5.0%
222
1440
 4.9%
BBC Radio Manchester
H
189
1689
 4.0%
201
1439
 3.6%
BBC Radio Merseyside
H
339
3888
 11.4%
368
4063
 12.2%
BBC Radio Newcastle
H
278
2276
 9.1%
334
2742
 10.4%
BBC Radio Sheffield
H
254
1856
 7.3%
242
1911
 7.7%
BBC Radio Stoke
H
127
1253
 9.7%
156
1512
 11.7%
BBC Radio Tees
H
138
1013
 7.0%
134
1062
 7.3%
BBC Radio York
H
88
649
 6.4%
88
727
 7.3%
Gold Network (UK)
H
857
6959
 0.7%
772
6069
 0.6%
Heart Network (UK)
H
9069
66251
 6.4%
9126
63575
 6.2%
talkSPORT
Q
3376
22726
 2.2%
3196
20502
 2.0%
Smooth Radio Brand UK
H
4602
36872
 3.6%
4311
33422
 3.2%
Bauer Rock Portfolio
H
1845
10878
 1.1%
1959
11780
 1.1%
Bauer Place Portfolio - North East
H
720
5780
 14.5%
712
6348
 15.4%
Bauer Middlesbrough
H
214
1572
 10.5%
227
1561
 10.4%
Bauer Newcastle
H
508
4208
 16.4%
487
4787
 17.6%
Bauer Place Portfolio - North West
H
1413
10382
 10.1%
1540
11218
 11.0%
Bauer Liverpool (inc. City Talk)
H
521
4296
 11.2%
529
4183
 11.0%
Bauer Liverpool
H
494
4066
 10.6%
500
4008
 10.6%
Bauer Manchester
H
611
4174
 8.9%
733
5509
 12.3%
Bauer Preston
H
319
2142
 7.5%
321
1701
 5.7%
Bauer Place Portfolio - Yorkshire
H
843
7016
 11.4%
915
8067
 12.5%
Bauer Hull
H
274
2204
 11.2%
282
2473
 11.6%
Bauer Leeds
H
167
1367
 7.5%
195
1617
 8.5%
Bauer Sheffield
H
416
3487
 13.8%
446
4029
 16.0%
FM Bauer Place Portfolio North East
H
589
4227
 10.6%
591
4443
 10.8%
Metro Radio
H
436
3311
 12.9%
417
3633
 13.4%
TFM Radio
H
154
916
 6.1%
175
811
 5.4%
C.F.M (Bauer Carlisle)
Y
111
1044
 20.4%
111
1050
 20.9%
Bauer FM Liverpool
H
468
3438
 9.0%
480
3454
 9.1%
Total City Talk/Magic 1548
H
138
1088
 2.8%
135
905
 2.4%
City Talk 105.9
H
68
230
 0.7%
62
175
 0.5%
FM Bauer Place Portfolio North West
H
1281
8728
 8.7%
1398
9397
 9.6%
Radio City 96.7
H
439
3208
 8.4%
447
3278
 8.6%
Key 103 (Manchester)
H
558
3535
 7.5%
660
4593
 10.2%
97.4 Rock FM
H
293
1985
 7.7%
306
1525
 6.0%
FM Bauer Place Portfolio Yorkshire
H
663
4685
 8.5%
720
5304
 9.2%
96.3 Radio Aire
H
99
566
 5.0%
114
675
 5.6%
Hallam FM
H
346
2528
 10.0%
386
2956
 11.7%
96.9 Viking FM
H
226
1592
 8.1%
224
1674
 7.8%
Magic Network - North
H
622
5538
 2.7%
664
6488
 3.1%
Magic Network - North East
H
193
1554
 3.9%
203
1904
 4.6%
Magic 1152 (Newcastle)
H
102
898
 3.5%
122
1154
 4.2%
Magic 1170 (Teesside)
H
92
656
 4.4%
83
750
 5.0%
Magic Network - North West
H
183
1654
 1.6%
188
1822
 1.8%
Magic 1548 (Liverpool)
H
79
858
 2.2%
81
729
 1.9%
Magic 1152 (Manchester)
H
73
639
 1.4%
83
916
 2.0%
Magic 999 (Preston)
H
32
157
 0.7%
23
176
 0.7%
Magic Network - Yorkshire
H
246
2330
 3.8%
273
2763
 4.3%
Magic 828 (Leeds)
H
83
801
 4.4%
98
942
 4.9%
Magic AM (Sheffield)
H
105
959
 3.8%
96
1073
 4.2%
Magic 1161 (Hull)
H
66
612
 3.1%
84
800
 3.7%
Total Cheshire Radio
Y
64
415
 5.8%
67
482
 6.6%
Cheshire's Silk 106.9
Y
26
196
 5.5%
22
142
 4.1%
Chester's Dee 106.3
Y
39
219
 6.2%
44
340
 8.8%
Total CN Radio
Y
263
1995
 12.8%
269
2220
 13.8%
The Bay
Y
107
905
 15.5%
109
979
 16.2%
Lakeland Radio
Y
148
1037
 10.9%
21
163
 13.6%
Heart Yorkshire (was Real Radio Yorkshire)
H
370
3323
 5.7%
332
2579
 4.4%
Heart North Wales (was Real Radio Wales (North))
H
67
281
 1.8%
63
419
 2.7%
106.1 Real XS Manchester (was 106.1 Rock Radio)
H
148
676
 1.2%
186
853
 1.6%
Smooth Radio North East
H
443
3519
 8.7%
398
3365
 8.0%
Smooth Radio North West
H
1165
9366
 8.6%
1035
7821
 7.3%
Capital Manchester
H
526
3324
 5.9%
627
3704
 7.0%
Capital North East
H
473
2727
 6.9%
421
2742
 6.7%
Capital Yorkshire
H
1044
7747
 8.9%
1019
7568
 8.5%
Gold Manchester
H
66
576
 1.0%
90
419
 0.8%
Smooth Radio North West and Wales (was Gold North West and Wales)
H
31
249
 1.2%
14
128
 0.6%
Capital North West and Wales (was Heart North West and Wales)
H
198
1155
 5.7%
212
1365
 6.4%
XFM Manchester
H
231
1437
 2.6%
166
577
 1.1%
Lincs FM Group Yorkshire
Y
305
2574
 7.9%
317
2642
 8.1%
Dearne FM
Y
50
379
 8.6%
55
410
 9.0%
KCFM 99.8
Y
89
775
 7.5%
85
764
 7.3%
Ridings FM
Y
43
366
 5.6%
42
412
 6.6%
Rother FM
Y
35
269
 6.1%
47
321
 7.2%
Trax FM
Y
89
785
 9.9%
89
735
 9.1%
The Local Radio Company Group Total
Y
533
4306
 10.9%
535
4595
 11.6%
2BR
Y
58
545
 15.6%
62
586
 16.4%
Minster FM
Y
62
401
 6.9%
69
566
 9.7%
Star North East
Y
51
385
 5.2%
50
378
 5.0%
Star NE - North (was Durham FM)
Y
17
119
 2.9%
16
98
 2.3%
Star NE - South (was Alpha 103.2)
Y
34
266
 8.1%
34
280
 8.6%
97.2 Stray FM
Y
49
321
 10.2%
51
350
 11.2%
Sun FM
Y
72
560
 11.5%
69
618
 12.5%
Yorkshire Coast Radio
Y
53
493
 19.9%
51
499
 20.0%
Radio Mansfield 103.2
Y
38
326
 9.7%
44
383
 11.4%
Heart North West (was Real Radio North West)
H
531
3825
 3.5%
505
3533
 3.3%
Heart North East (was Real Radio North East)
H
243
1534
 3.8%
249
1364
 3.3%
Heart North Wales (was Real Radio Wales (North))
H
67
281
 1.8%
63
419
 2.7%
Heart Yorkshire (was Real Radio Yorkshire)
H
370
3323
 5.7%
332
2579
 4.4%
96.2 The Revolution
H
25
222
 2.3%
33
349
 3.8%
107 The Bee
Y
52
497
 6.1%
52
494
 5.9%
107.6 Juice FM
H
228
1895
 8.5%
230
1744
 8.0%
Peak 107 FM
Y
106
973
 11.0%
100
813
 9.3%
Radio Wave 96.5 FM
Y
75
655
 13.8%
81
780
 16.8%
102.4 Wish/107.2 Wire/107.4 Tower FM
Y
159
926
 4.4%
158
898
 4.3%
107.4 Tower FM
Y
45
307
 4.0%
49
290
 3.9%
107.2 Wire FM
Y
51
237
 4.6%
49
239
 4.4%
102.4 Wish FM
Y
63
383
 4.3%
60
368
 4.2%